Join Perth Bar Staff
As a growing company, Perth Bar Staff are always looking for hardworking, honest and enthusiastic people to join our team. So if you want a job that you actually enjoy doing, looking for a little extra cash, or want to work at some of the biggest and best events and festivals in Perth then simply click on the sign-up button below.
We cater to a wide range of events and require many different roles and positions.
Please ensure you provide as much detail on your previous experience as possible, so we can ensure we provide staff that have the most appropriate qualifications, or aim to give staff the appropriate training they may require.
Please Note:
All Perth Bar Staff employees are required to hold a valid Responsible Service of Alcohol Certificate with the unit competency code THHBFB09B or SITHFAB009A (we no longer accept E-Briefing Certificates). If you do not hold a current RSA, then don't stress, you can complete the course online by following this link. The online course takes approximately 30minutes to complete and only costs $65. You can complete your RSA, by clicking the following link http://www.ahawa.asn.au/
Please note that you cannot complete your registration or sign up for events without a valid RSA.
In order for staff to be approved for positions, ALL INFORMATION must be supplied on the Sign up page.
Once you have completed your sign up, you will be sent a text message and email to confirm that we have your correct details.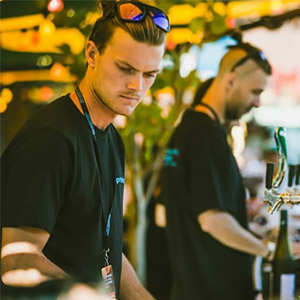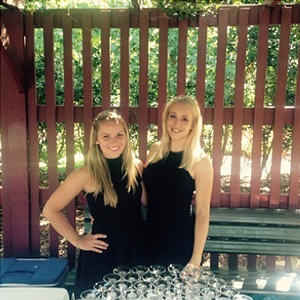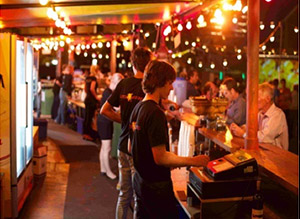 Booking System and Accepting Shifts
We've been busy behind the scenes creating our brand new custom built booking system.
We wanted to make something mobile friendly so staff can use it on the go, and the easy to use dashboard allows all members of the team to see when their next shift is and which bookings they've accepted. Perth Bar Staff members will also receive emails and SMS notifications about any new shifts, as well as reminders and notifications about upcoming work.
Please note that once you 'Accept' a shift you are expected to work!
Staff who cancel prior to the event, risk the possibility of not being invited to work at future events.
Staff who cancel on the day of the event or fail to show up to a shift will be blacklisted across all the Perth Bar Staff network of venues. It's simple, only accept shifts you are 100% committed to work.
You then go and work at the event and have an AWESOME TIME!
Following the completion of a shift, all staff will be paid within 14 days of the event.
Approved Managers Course / Management of Licensed Premises
You can also complete your Approved Managers Certificate, now called 'Management of Licensed Premises' online by clicking on this link. All licensed venues in Perth require an Approved Manager to be on duty at all times. Once you have completed the course and necessary paperwork you will obtain Manager Status and this allow for more possible work opportunities as well as the possibility of an increased pay rate.
For further information please contact us.
Sign up Today!